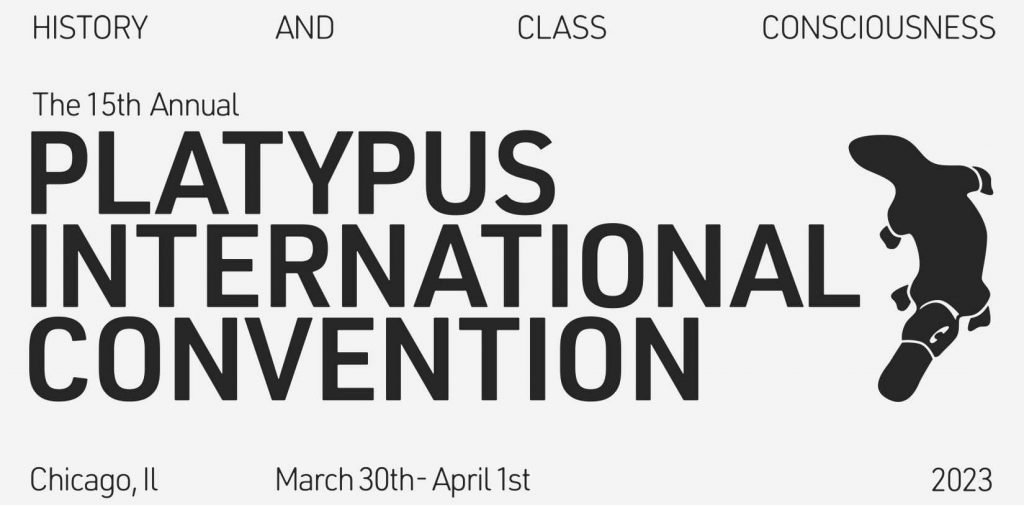 The Platypus Affiliated Society, established in December 2006, organizes reading groups, public fora, research and journalism focused on the problems and tasks inherited from the "Old" (1920s–30s), "New" (1960s–70s) and post-political (1980s–90s) Left for the possibilities of emancipatory politics today.
---
Searching for a common language in the post-feudal age: An interview with Vlad

On May 30, 2022, Platypus Affiliated Society member Kathrin D. interviewed Vlad (27), a member of the Marxist group KyrgSoc (КыргСоц) in Bishkek, Kyrgyzstan, about the legacy of the Soviet Union in Central Asia and resulting challenges for the Kyrgyz Left. Vlad is dedicated to the rebuilding of a living Left tradition in the former Central Asian Soviet Republic.

"To correct the inegalitarian bias inherent in capitalism": An interview with Wolfgang Streeck

On March 9, 2023, Platypus Affiliated Society member Will Stratford interviewed German public intellectual and labor activist Wolfgang Streeck, former professor of sociology at the University of Wisconsin-Madison and the University of Cologne, author of several books on the political economy of capitalism, and current emeritus director of the Max Planck Institute for the Study of Societies in Cologne. They discussed a variety of issues confronting the German Left, including neoliberalism, the Aufstehen ("Stand Up") movement, the German Left's alienation of AfD voters, the war in Ukraine, and both the degeneration and prospects of Leftist politics today. An edited transcript follows.
Was ist das Kritische an der Kritik der Politischen Ökonomie?

Am 08.09.2022 veranstaltete die Platypus Affiliated Society im Rahmen ihrer V. European Conference in Wien eine Podiumsdiskussion mit Vera (Der Funke/International Marxist Tendency), Frieder Otto Wolf (Philosoph und Politikwissenschaftler) und Lars Quadfasel (Hamburger Studienbibliothek) zum Thema: Was ist das Kritische an der Kritik der politischen Ökonomie? Was ist bürgerliche politische Ökonomie und warum entwickelt Marx eine Kritik an ihr? Wie verhält sich diese Kritik an der politischen Ökonomie zu seiner Kritik des Sozialismus? Was ist das spezifisch Politische daran? Inwiefern ist seine Kritik an der politischen Ökonomie dialektisch? Inwiefern lässt sich durch eine Rückkehr zu Marxens Kritik der politischen Ökonomie der Kampf um den Sozialismus heute re-aktualisieren?

Verbindende Klassenpolitik in Zeiten unterentwickelter Kämpfe

Bernd Riexinger war von 2012 bis 2021 einer der beiden Vorsitzenden der Linkspartei. Als Gewerkschafter organisierte er die Proteste gegen die Agenda 2010 mit und war ein Gründungsmitglied der Wahlalternative Arbeit und soziale Gerechtigkeit (WASG). Er hat Bücher und Artikel zu den Themen linker Green New Deal und neue Klassenpolitik publiziert. Das Interview wurde von Platypus-Mitglied Salim A. am 20. August 2021 geführt. Es folgt eine gekürzte und editierte Version des Gesprächs.

Kritische Theorie und Orthodoxer Marxismus

Kaum ein Klischee über die Kritische Theorie erhält sich in so vielfältigen Formen, wie die angebliche Absage an eine weltverändernde Praxis. Vom Elfenbeinturm oder der Veranda des berühmt-berüchtigten "Grand Hotel Abgrund" aus habe die Frankfurter Schule, so etwa, um nur die alte Spielart dieser Kritik bei Georg Lukács zu nennen, zwar schonungslose Gesellschaftskritik geübt, zugleich aber eine revolutionäre Perspektive hin zu einer befreiten Welt ausgeschlossen.