Platypus Review #100 is out!

Issue #100 of the Platypus Review is now online. Our 100th issue features Chris Cutrone on the death of the "Millennial" left, the CrimethInc collective on the challenges faced by anti-fascism in the age of Trump, Wayne Price on parties and substitutionism in the Russian Revolution, and Herbert Marcuse on philosophy.

Platypus Review #99 is out!

Platypus Review #99 is now online. This issue features a transcript of the panel "1917-2017", with Chris Cutrone, Bryan Palmer and Leo Panitch discussing the meaning of the Russian Revolution for the present. It also features Leonnie Ettinger on Slavoj Žižek and Donald Trump.
Max Horkheimers Reaktion von 1928/29 auf Lenins erkenntnistheoretische Streitschrift "Materialismus und Empiriokritizismus", von Michael Jekel.
[. . .]
Am 11. November 2015 fand im Rahmen der zweiten europäischen Konferenz der Platypus Affiliated Society an der Goethe-Universität Frankfurt eine Podiumsdiskussion zum Thema "What is the European Union and should we be against it?" statt. Teilgenommen haben Juan Roch von Podemos, Jens Wissel von der Assoziation für Kritische Gesellschaftsforschung, Nikos Nikisianis von Diktio und Martin Suchanek von der Gruppe Arbeitermacht. Es folgt eine editierte und ins Deutsche übersetzte Transkription der Veranstaltung.
[. . .]
Klicke auf den Banner um zu neusten Ausgabe der Platypus Review zu gelangen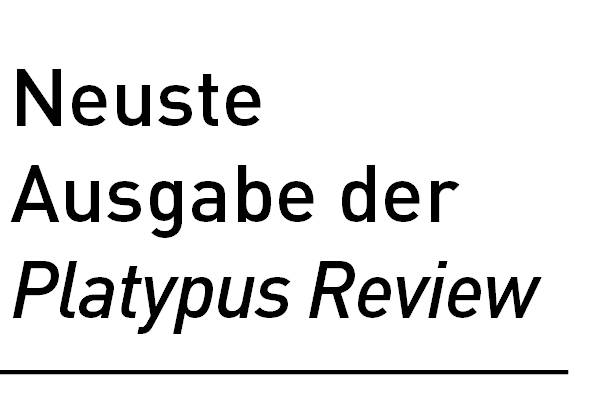 [. . .]